The finer things in life, such as art, design, and literature, have been an intrinsic part of the human experience for centuries. In recent decades, though, the cocktail has further elevated this sentiment.
With a plethora of top shelf liquors, ingredients and bar equipment readily available today, mixologists have become especially creative with their concoctions.
From the Old Fashioned to the Singapore Sling, these eight cocktails are the ultimate in classy drinks.
Here are the 8 most iconic cocktails &  interesting facts that you may not know about them:
Mint Julep
The Mint Julep is a traditional drink, originating from the southern United States and is the signature drink of the Kentucky Derby.
The Mint Julep is traditionally served with bourbon, but comes in all different varieties (cognac, brandy).
Traditionally the Mint Julep is served in a beaded pewter cup specifically designed for this drink.
If you don't have one of these special cups available, a traditional high glass or Collins glass will do.
French 75 - Casa Blanca
The French 75 is a classic and a fixture in any cocktail bar. The French 75 is said to be named after a fast-firing 75 millimeter field gun that was used by the French in WW1 (Canon de 75 modèle 1897).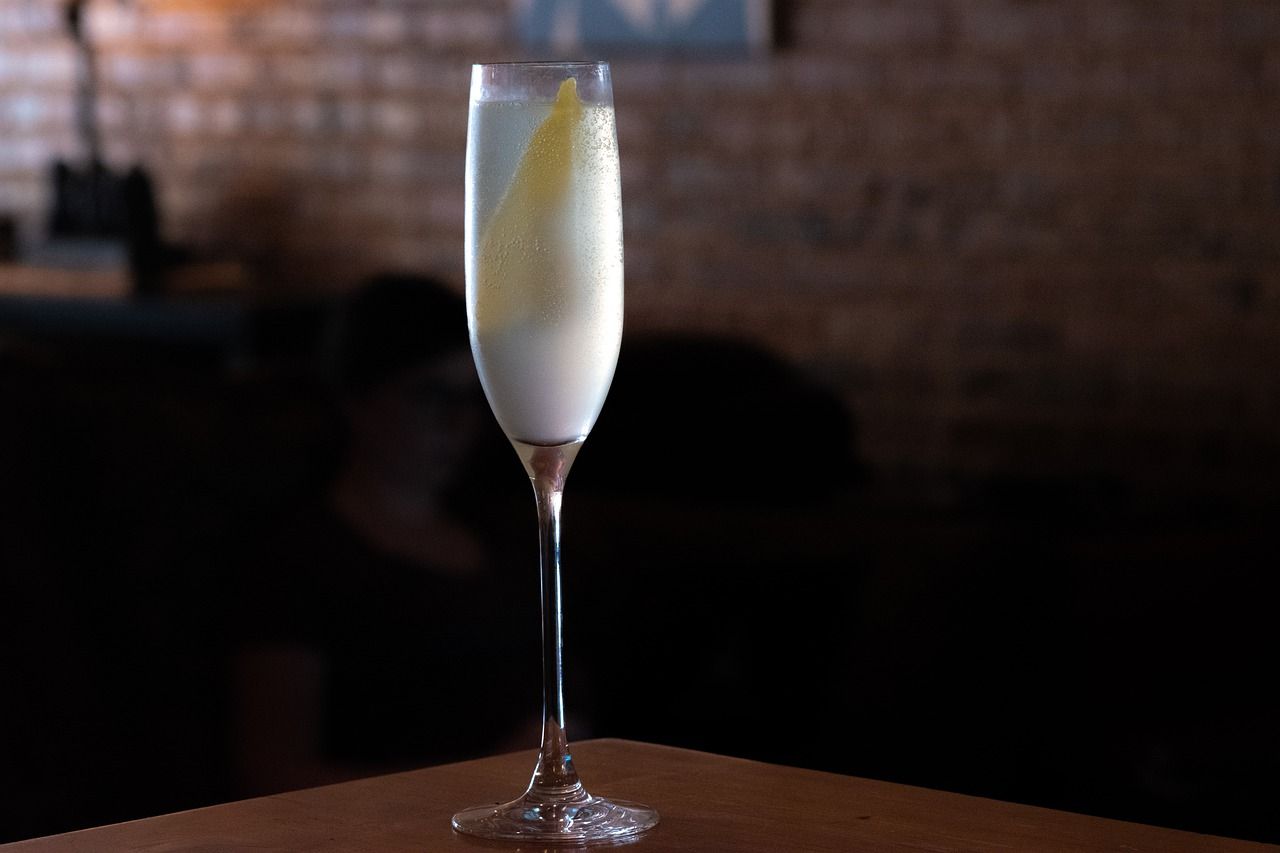 The French 75 as we know it was first published in a book (Here's How) in 1927. It gained popularity in New York and made an appearance in the classic movie Casablanca.
Martini - Shaken not stirred?
How can a list of the most iconic cocktails be complete without the Martini. A classic drink that comes in several different forms, traditionally with gin and vermouth and garnished with either an olive or a lemon peel.
Other variations of the martini replace gin with vodka.
A Martini has several different variations.
Wet Martini - contains more vermouth than gin.
Dry Martini - made with dry, white vermouth. Overtime the amount of vermouth used has dropped. Today the norm of gin to vermouth is 50:1 or 100:1. This can be achieved by coating the ice with vermouth, then draining it out and using the ice in your drink.
50-50 Martini - equal amounts of gin and vermouth.
Dirty Martini - contains a splash of olive brine/juice and is garnished with an olive.
Perfect Martini - equal amounts of sweet & dry vermouth
We can't talk about martinis without mentioning the famous spy James Bond. We've all heard the catch phrase "shaken not stirred." from Bond over the years.
Throughout the novels & movies, Bond is known for drinking both vodka & gin martinis. The most famous on is the Vesper Martini. A martini that contains both vodka and gin.
Sazerac
The Sazerac originated in New Orleans in the 1850s and is now the official cocktail of New Orleans. Antoine Amédée Peychaud ran a drug store in New Orleans in the 1830's and created Peychaud Bitters.
In addition to filling prescriptions, Peychaud served his clients cocktails mixed with Sazerac cognac. The drink became so popular that eventually it was adopted by the Sazerac Coffee House, a blend of Sazerac cognac, bitters, absinthe and sugar.
=Originally the cocktail was made with Sazerac cognac; however, around 1870 there was a phylloxera epidemic in Europe that devastated vineyards, and the main ingredient of the Sazerac was changed from cognac to rye.
Daiquiri
The Daiquiri was invented by an American mining engineer, Jennings Cox, in Cuba during the Spanish-American War.
It was named after a beach near Santiago de Cuba. The drink was made popular during World War 2 when vodka and whisky was hard to come by.
FDR's Good Neighbor policy opened up trade with Latin America, Cuba, and the Caribbean, helping make rum-based drinks (like the daiquiri) popular among sailors.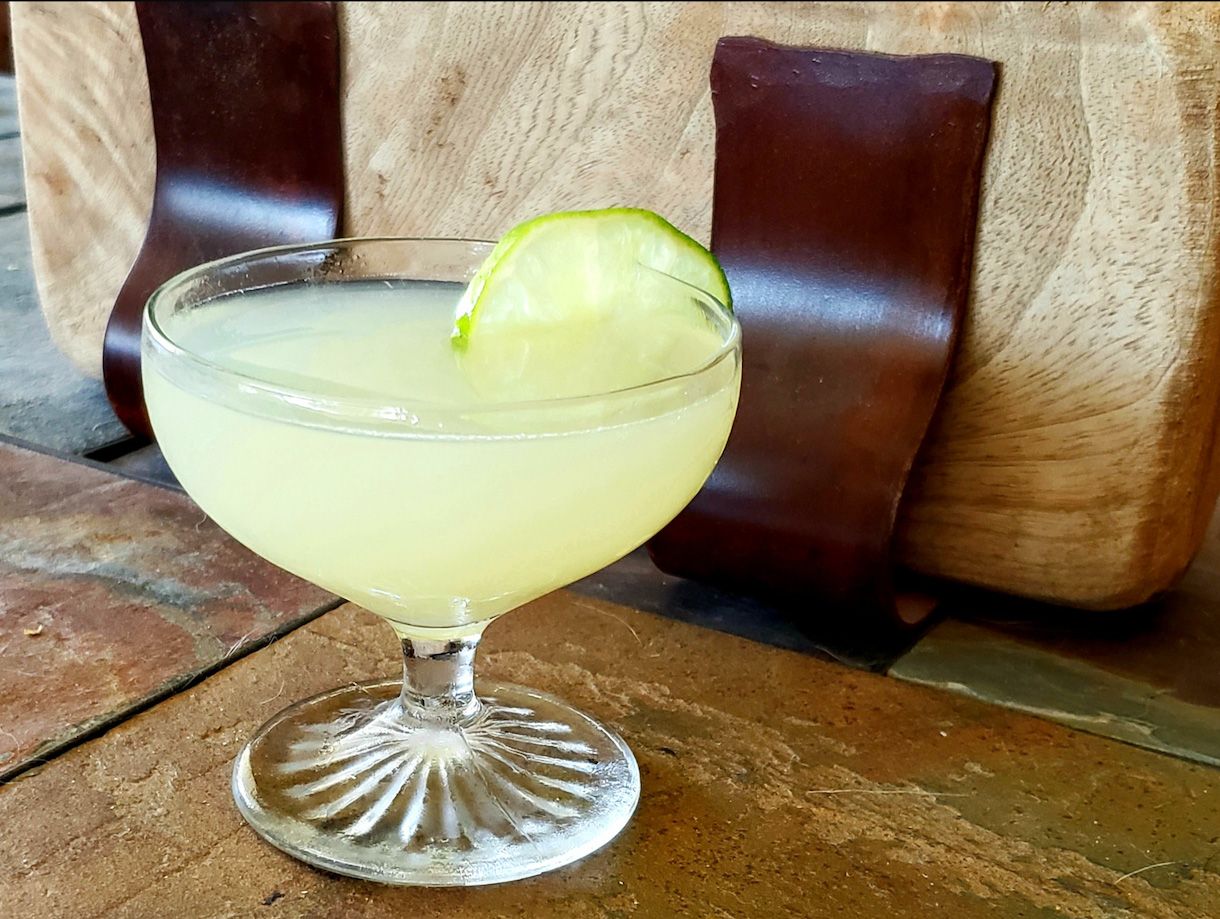 Mojito
Another rum-based drink that originated from Cuba. Havana, Cuba to be exact. What sets the Mojito apart from the Daiquiri is the use heavy use of mint in the drink.
The mix of white-rum, mint and lime juice give this cocktail a very cool, refreshing flavor, making it one of the world's most popular cocktails.
It's a great drink to have among friends during the summertime.
Margarita
A classic cocktail with unknown origins. Often hailed as the "Mexican" cocktail, no one truly knows where the drink originated.
The Margarita is tequila based with lime juice and triple sec, but what makes it unique is the salt rim on the glass. The margarita is a combination of flavors, tart, salty, and sweet.
Old Fashioned
Today the Old Fashioned is one of the most popular cocktail drinks in the world and personally one of my favorites.
The Old Fashioned comes in many different variations, but it typically served with bourbon or whisky, but you could find recipes out there that include brandy or gin.
An Old Fashioned is usually a liquor of your choice, a sugar cube (or simple syrup), bitters with a garnish like an orange peel or maraschino cherries.
In conclusion
The history of cocktails is a long one. We have developed countless recipes, and the beverages we enjoy have evolved significantly over time. These 8 cocktails have stood the test of time and will continue to live on.
---